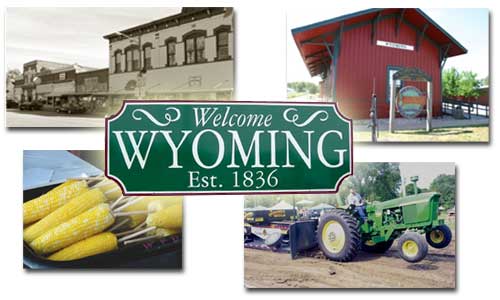 Welcome to Wyoming's Online Home!
The city of Wyoming Illinois was founded on May 3,1836 by General Samuel Thomas who was a veteran of the War of 1812. General Thomas was born in 1787 and died in 1879. He is buried in the Wyoming City Cemetery where a plaque below his stone denotes that he was the founder and benefactor of the town of Wyoming IL. The main city park in Wyoming is Thomas Park and there is also a Thomas Street in honor of the General Thomas. Samuel Thomas as well as many of the other early settlers came from the state of Pennsylvania. It is from the Wyoming Valley in Pennsylvania the the city is named.

Wyoming is located in Stark County Illinois. Stark County is in the central portion of the state and has much rich farmland and small communities.

Wyoming is the largest town in Stark County with 1424 people as of the 2000 census.
Why Mini Vapes Are Perfect for On-the-Go Vaping